Full Integration body, mind and higher self
Ultimate Transformation –  30% off
$4032 value of $5760 or
12 monthly payments of $336
48 weeks program
Weekly healing & coaching sessions
Specifically tailored to your unique needs
Lasting integration of your highest self in all areas of your life.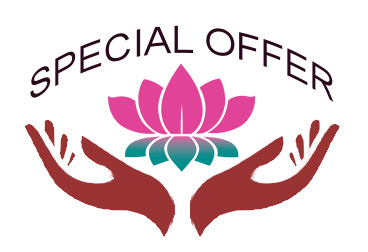 Starting at $336 / month for 12 months
The 48 week Healing Heart Coach Premium transformational package which Includes but is not limited to:
Initial assessment
Identification of your triggers
Removing past traumas from your energetic and physical bodies
Healing and reintegration of your wounded inner-children
The power of forgiveness and acceptance of what is
Identification of self-sabotaging thoughts and it's root cause
Shifting paradigm
Come into your inner-power
Developing the habit of being an observer vs a reactor of your internal world
Developing the habit of using your higher intelligence to assess and question your "mind's proposals"
Developing self-control in order to make the choices which are in your highest self-interest
Gaining clarity on your unique contribution
Goal setting aligned with your true purpose
Creating concrete plans to manifest these goals
Full Integration 
Body, Mind & Higher Self
This transformational package is for those who are introspective, deeply spiritual and who value true, loving and meaningful relationships. In this package one gets the benefit of all which is offered in the other packages with an added depth of internal work, clearing away all internal baggage no longer serving them and discovering their true self. In those 12 months, you will become an expert introspective observer, less and less affected and no longer triggered by or swayed by others judgments and expectations. 
Becoming internally free from being a victim of their circumstances and can remain steady minded even amidst the most challenging of situations. 
You will also learn to change your relationship with emotions, from one of fear, which causes them to accumulate in the body and mind, to one which is honoring with self-compassion, leading to a natural, vulnerable and healthy release of the emotions, as not to cause them to cause further blockages. All these skills are paramount in achieving a more balanced, fulfilling and meaningful life in joy and well-being.
Additional information
| | |
| --- | --- |
| Payment Options | Pay Monthly, Pay in Full |