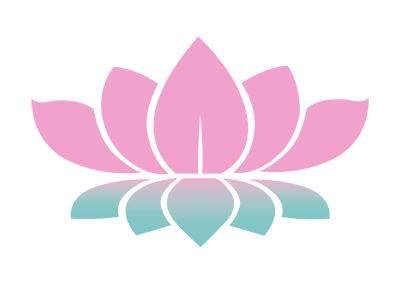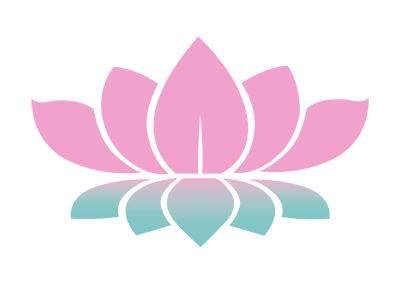 What Our Clients Are Saying
Many clients have  had previous experience with different modalities of  healing, ranging from psychotherapy, to counseling, to alternative methods…….. after as little as a single session with Vaishnavi many have found a solid base to a continued and profound healing journey.
"Many of us have stories in our past where our minds and hearts registered negative interpretations due to the events which took place. These unresolved emotions can effect us in all areas of our lives resulting in anger issues, addiction patterns, trust issues, problems in finances, relationships, health challenges, etc. leaving us feeling unfulfilled, dissatisfied, frustrated or out of control.
If we are very lucky, we may have the good fortune to work with someone as  caring and gifted as Vaisnavi to support us in our transformational journey. I would encourage anyone who is serious about leaving behind the baggage and moving forward into a loving relationship with themselves and the Lord, to take advantage of her healing gifts, which are truly divinely bestowed.
It is rare to find a person who can hold anyone's hand no matter how dark the place is they are coming from without judgement and lead them back into the light. Vaisnavi is one such  amazing guide and facilitator. Whoever is willing and sincere will find years of processing falling away in just a few sessions. She is dedicated to planetary change by serving all who are serious on their spiritual path to find their light again, whether they are then meant to light up their families, neighborhood, nation or the world."  Harinama (Florida)
"Marie is absolutely crème-de-la-crème when it comes to having an open, loving heart and gentle  sensitivity to others. The healing session was more powerful than I could have imagined.  Over the phone, and across the ocean, she guided me compassionately and skillfully through awareness and clearing of my energy.  I felt SO much better afterwards, as if I'd been RELEASED and let free. It's had a lasting impact too. One of the most extraordinary healing and life-shifting experiences I've ever had. So SAFE  feeling too. She's truly the BEST."
Padmalaya (Ohio)
"I was deeply impressed by Vaisnavi's compassionate empathy and dependence on God as a humble servant. With Vaisnavi's devotional heart's clear guidance, I got access to my inner deepest trauma from my childhood "abandoned" "helpless"experience in no time. I was taken away and adopted by my uncle and aunt at the age of five. The overwhelmed distress had never been properly expressed, released, dealt with and pacified until then. Thus my accumulated negative emotion had dwelled in my heart like a demon. The sequence of issues in my dramatic and eventful life were all resulted from the hurt caused in my childhood.With her expert guidance, my numb lost childhood memory was awakened. During the healing session, I acknowledged my misunderstanding and released the negative feelings in my heart. I was even able to heal and pacify my 5-year old inner child." 
"I've just had an amazing session with Vaisnavi, I feel lighter, more aware of my true self. I feel a sense of freedom which is truly incredible. Vaisnavi is a very gifted lady, a true healer." Thank you, 
"How light I now feel after spending an hour with Vaisnavi. Not entirely sure why I was disturbed, I just wasn't feeling like myself and feeling down for no reason. I cried quite a lot however, after the session, I now feel amazing, refreshed and more positive. I am very grateful. Many thanks and kind wishes."  
"I was pregnant when I had a healing session with Vaisnavi, before that I had multiple miscarriages which never passed 2 months. I felt energetic shifts during my session and I can't believe it, I am now 19 weeks, I have never got so far!!! Thank you, I believe you shifted things there for me and it kept my baby in!" 
"Vaisnavi is an extraordinarily gifted, compassionate healer. Her work is transformative, loving and profound. Every healing provides deeper clarity, balance and growth. Her work has helped me live a more authentic, conscious, joyous life. " 
"Vaishnavi is a person which came to my life when I needed help the most. This fact indicates how special this soul is. No one ever had such an impact on my life, not even close,  as Vaishnavi did and is still having.
We live in the world full of all kind of false healers, gurus, fake alternative medicine programs and endless ways of people trying to use us and trick us.
I was at the point where I renounced idea that living can be truly meaningful and that in the present society I could find a true friend. After practicing spiritual life last 13 years, I still came to a point where no one was able to persuade me to continue to live, I had no more spark of enthusiasm to make any valuable contribution to the world. I felt that no one actually cared that much for my state of mind, not even my parents nor people I held as my close friends. No one had such a level of love, understanding, skills and knowledge needed to help me turn around and give life and Gods love another chance.
I saw countless "helpers" and tried various modalities for years and years. Since my youth, I was looking for answers… for meaning and experience to prove me the cause and existence of a higher reality, a purpose to my life. I got something, I got somewhere, but the most astonishing discoveries and life's secrets were revealed to me in truth and in a deep way, only when I worked with Vaisnavi. In her session I discovered my true self and the cause of my suffering. No books, no wordly people, no material pleasures, no saintly people I turned too, were able to help me as much as Vaishnavi did….
I am forever indebted to her, she performed a miracle in my life, that I never believed was possible.
I travelled the world, gone to many holy places, met many many saintly people in my life. I have spent time in their association, served them, listen to them….but I have never experienced such a deep connection. She managed to leave me in tears of relief, gratitude and love like no one else did and honestly I do not believe, can…. I cried before for many reasons, but the tears that came from being in her association, I never felt before possible, these tears took away all the suffering, pain and loneliness I was feeling. She helped me clear so much …. with her endless love and compassion. She is the most amazing person I have ever had in my life. Like a mother, in true sense of the word, because she really really gave me a new birth, a new life, a life worth living, a life of meaning! It brings me such joy to know that in this world there is a such a person like Vaisnavi, touching so many lives.  
I never believed it possible that God can empower someone like that… Only in contact with Vaisnavi, I realised how God performs miracles through someone depending on the magnitude of that person's love, compassion, humility and the willingness and desire to help us. Through them… really, nothing is impossible.
The power and sincerety of Vaishnavi's prayer and determined petition to the Lord transformed my life in a most amazing way. I began to experience joy and faith after a long time and I am more stable.
It is amazing how everything came so easy and naturally for her, all the questions she asked to find the core issue in the session were immediately answered from within, with answers that truly impacted my life.
She has a pure heart along with the purest desire and motivation while working with her clients and the focus she puts in is completely out of this world! She has such a big heart full of unconditional love.
I had gone to so many doctors, physicians, psychotherapists, healers, priests, miracle makers, helpers of every kind. You name it, I was there. I took many different medications. So many promises but nothing lasted, nothing helped, I always came back to my original highly dangerous suicidal state.
I am a living proof that Vaishnavi has the most amazing powers entrusted to her by the Lord Himself, there is no other possible explanation how she can perform such miracoulous deeds. And not only she will perform them with you, she will also teach you life's deepest secrets as well. She is a such an amazing and most inspiring teacher.
When you take in consideration what she went through in life and how she stayed so faithful, so loyal and in the most loving way, so close to the Lord, then my amazement, love, respect and gratitude toward her just grows and grows and grows more and more. Along with being an amazing healer, she is also very very expert in the field of phsychotherapy, with so much experience and with a best metodical approach I ever seen (I am a teacher as well). Her expert approach, combined perfectly with the unconditional love in her heart, it is simply some sort of miracle making experience. She combines teachings while she is healing a client, so that this person becomes convinced and determined to not allow these old patterns to enter again, and that is unique. I have never experienced someone who is actually genuinely concerned for his or her clients, to check in after even their session. Vaishnavi really makes sure you have assimilated the lesson and so that you won't make the same mistakes which lead us in our miserable condition. She explains everything she does so nicely and how to protect ourselves from getting hurt again or disappointed. She will make sure you leave her company as a renewed person, stronger, more confident, wiser, full of love and determination to stand up to all negativities we have to face in our day to day life.
I was ready to finish with this life and no one around me knew how to help me. Her love and complete selflessness in sharing her vast realized spiritual knowledge and life experience, which only the rarest persons could go through in a way she did, without resentment or blame. The worth and life's meaning she imparted, deeply changed my mind and perspective on life.
Vaishnavi is a soul very very close and very dear to the Lord. She is able to transfer and transmit His message for you, His love for you…. and that can solve absolutely everything!
When you meet her, you will just know that, here is a person that so deeply knows that absolutely nothing is impossible! She will leave you speechless. She will leave you actually with only 2 things, she will leave you with your heart overwhelmingly filled with only 2 things and these are: LOVE AND GRATITUDE, endless, unconditional love and endless gratitude.
If you have this most amazing opportunity to come in contact with her, please know this is definitely one of the most amazing and if not, the greatest blessing in your life. You can do what ever you want or like, but please, just please do not miss this opportunity. Take it. Give her a chance, give her your trust and time, and you will see your world moving in a best possible direction for you and for all of your loved ones.
With my deepest gratitude, love and respect."