What is Healing Heart Coaching
"People have turned to healers and healing facilitators for thousands of years— to liberate themselves from the obstacles to their own, natural wellness."                                                                                                                                                                                                   
 Just imagine for a moment, a community where most available services are for the design and upkeep of the outside of each person's house. Painters, landscape artists, roofers….all one can desire to make the facade of their home beautiful.
But what about the inside of the houses?
Each person is more or less on their own, left to figure out how to manage clutter, dirt and even pests. Some may choose to designate a room in which everything is thrown in and forgotten while others somehow manage to go on living around the clutter, pretending it is not there. Others may arrange it, organizing it in such a way that it doesn't get in their way, while others simply become despondent and wallow in their own debris.
In public though, people try to ignore their insides, trying to maintain the cultivated outside facade as much as possible. They interact with others and go about their jobs wearing a big smile and a seemingly peaceful composure. But there will come a time when the contents of the inside of the home becomes so full that it spills out through the windows or doors. The façade crumbles. The inside can no longer be ignored.
Does this little analogy resonate with you?
Does it sound familiar?
"We live in a society which places so much emphasis on the physical body that often our internal well-being is missed by society, friends, and even to a degree, ourselves."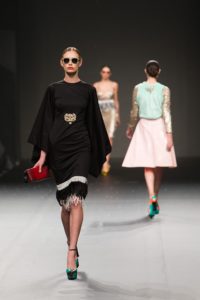 The intuitive energetic healing which I practice is based on the premise that the self is the soul, the occupant of the two-fold body: the physical and subtle. Using the analogy above, the physical body is the outside or facade of the house, the energy field or aura is the inside of the house and the person living in the house is of course, you, the embodied soul.
My expertise is in helping a client clean the inside of their home by observing, assessing the needs, and creating a temporary "chimney" in the middle of the house through which all unwanted things which are no longer useful are removed. To maximize the energetic transformation, I coach each client to understand that they are in charge and can remove practically anything they want, no matter how long it has been there and regardless of whether their own mind or other people have tried to convince them that all that clutter is them, or is more than they can overcome.
The truth is, it may be more than one can overcome alone, but together we unclutter the internal house and free the true self to experience life fully.
Reach out to me at info@healingheartcoach.com and we will schedule your appointment.